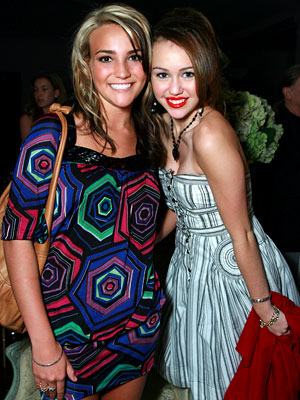 Miley Cyrus is proud of how Jamie Lynn Spears is handling her controversial teen pregnancy.
"We've actually been talking," the Hannah Montana star, 15, told Usmagazine.com at the Official Grammy Talent Gift Lounge in L.A. over the weekend.
"She's now really excited, so I'm proud of her," Cyrus told Us of Spears.
"I think she's done the best she can," Cyrus added.
suorce